Photo Editing Software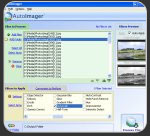 is a full-featured batch image processing and conversion application. The program is easy-to-use and because it's "interface-driven", you don't have to understand programming or even scripting in order to perform the batch conversion and processing tasks. Just pick the files you wish to convert or process, choose the options for the conversion or processing task, and you're ready to go! Each image will be automatically handled, with the appropriate editing, processing, or conversion applied.
Click here for more information
---
Screensaver Creator Software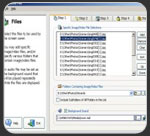 Create professional screen savers using images, video, and audio in record time! GraFX Saver Pro supports over 20 image and video formats, as well as all popular audio formats (MP3, WMA, WAV, MIDI, etc) for background sound. Advanced features for created screen savers include 120+ special effects; complete control over behavior and functionality; trial version screen savers to sell; end user installations for quick and easy setup; and much more!
Click here for more information

---
Gadget and Tech News
Gadget Advisor features hand-picked, best of best technology and gadget news that appeals to the cool factor as well as the practicality of advancements or must-have computer hardware, software, and electronics.
Click here for more information
---
Free Online Games
Comprehensive online game collection with no signup process or complicated steps to get started...just a simple way to play 1300+ games online for free! Classic Nintendo (NES), action, adventure, arcade, fight, racing, and sports are some of the game categories available.
Click here for more information

---
Mafia MoFo
Mafia MoFo is a free, browser-based mafia-style RPG, which means you don't have to download anything at all. You play completely through your web browser, and best of all -- you don't have to pay for anything. In Mafia MoFo, you choose your own path. Whether you want to train your stats and become the strongest player or even become the wealthiest mobster. You can join up with other mobster gangs or possibly start a gang family of your own. The path you choose is entirely up to you! Mafia MoFo offers a massive world of activities, crime jobs, equipment, and different ways to play the game. Enjoy!
Click here for more information

---