Extract and Save Audio/Sound/Music
from Video Files (MPG/MPEG, AVI, WMV)
Blaze Media Pro includes powerful features that provide the capability to extract audio/sound or background music from video files, such as MPG (MPEG-1 and MPEG-2), AVI, and WMV). Batch extraction support is available for AVI, MPEG-1, MPEG-2, and WMV using the the software's Extract Audio Content feature. Alternately, the software's video editor feature can be used to save any portion of the audio of a video file or the entire audio content using Save Audio Selection or Save Audio from the video editor window's File menu once the video file is loaded. Using either method, MP3, WAV, WMA, and OGG formats are supported for the save operation output. To use the software's batch audio/sound extractor, select "Extract Audio Content" from the main window's Conversions menu (or the More Video Options popup menu). From this window, you can add the desired video files to the list, and click "Extract Audio from Video File(s)" toolbar button to save the music/sound to audio files. Otherwise, to use the video editor to save music/sound from video files, open the desired video file in the software's video editor feature, select the portion of the video file of which you're interested in saving the video content, and then use the "Save Audio" or "Save Audio Selection" menu options from the File menu to save the video file's sound or background music. The software's audio/sound/music extracting features are very fast and easy to use. Advanced options are available for those who want to take advantage of them, though they are completely optional, making Blaze Media Pro the perfect software to extract and save audio/sound or music from video files, including AVI, MPG (MPEG-1, MPEG-2), and WMV for users of any experience level. Click here for more information on Blaze Media Pro and the software's WMA burning capabilities or download your copy now.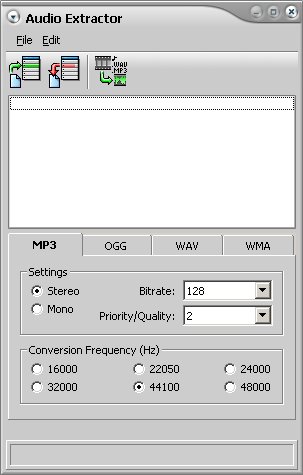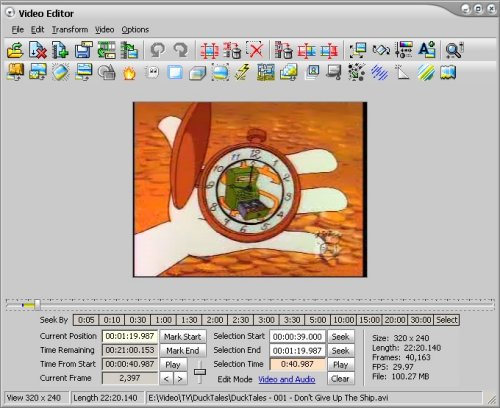 Extract Audio/Sound from Video Files Software Related Topics: Audio Converter, Video Converter, Audio Editor, Video Editor, MP3 Converter, MP3 Editor, WAV Converter, WAV Editor, WMA Converter, WMA Editor, Audio Recorder, Video Capture, AVI Converter, MPG Converter, WMV Converter, Music Software, MP3 Software