Convert MIDI Files
You can convert MIDI files to MP3, WMA, or OGG output formats.
To convert MIDI files, click Conversions>Convert MIDI Files on the main Blaze Media Pro window.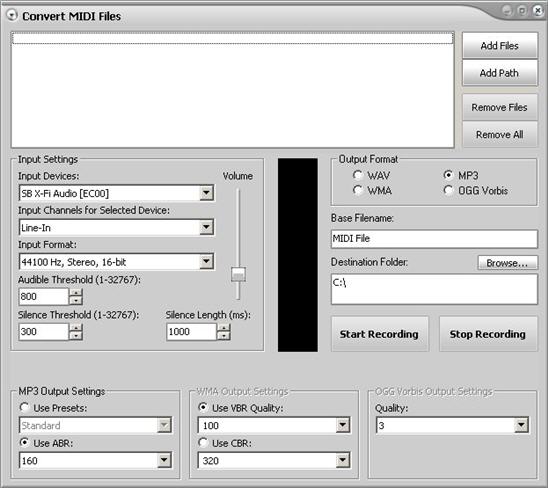 The Convert MIDI Files window provides a space for adding the files you want to convert. Add files to this space by clicking the Add Files button to add individual files, or by clicking Add Path to add a group of files. To remove a file, highlight it and click Remove Files. To remove all files, click Remove All.
To begin recording, click the Start Recording button. To stop, click the Stop Recording button.
Click the following links, where applicable, for information about the available options when setting up the conversion.