Audio Recorder
The Audio Recorder accepts input from any audio device or other input available on your computer. Some device examples include Creative SB Live! Series and Modem #0 Line Record (emulated), and the like. Some input examples include Microphone, Line-in, Wave/Out and the like--anything that lets you record streaming online audio, or anything else you can hear on the computer. Blaze Media Pro outputs files in WAV, WMA, MP3, and OGG Vorbis formats.
Open the Audio Recorder by clicking File>Audio Recorder on the main Blaze Media Pro window.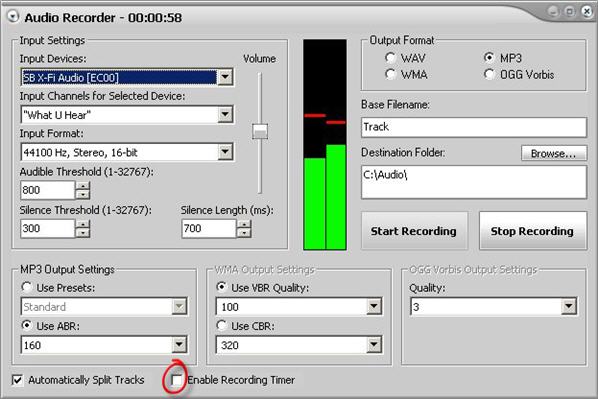 To begin recording, click the Start Recording button. To stop, click the Stop Recording button.
To set an automatic date and time for the recording to begin, select the Enable Recording Timer box. The following window appears. You can set the recording to begin any date and time in the future, or click the Start Now box to begin recording immediately.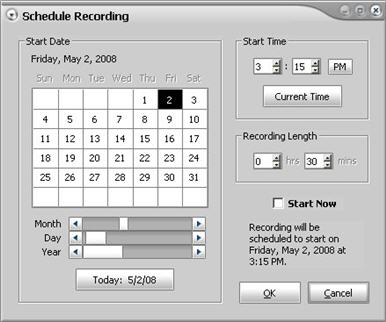 Click on the following links for information about using the Audio Recorder.