Record Audio from Line-in (Cassette, LP, etc.)
The Blaze Media Pro software features a powerful audio recirder feature that can record from any source available on your system, such as line-in for cassette or LP recording, "Wave" or "What You Hear" for recording streaming audio/media, etc. The audio recorder feature can save audio directly to MP3, WMA (using any desired profile), WAV (using any compression codec), OGG, and more. The audio recorder also includes a recording timer which enables you to schedule the software to record from the selected source at a predefined time and stop after a desired duration. Recorded audio can also be edited after the recording process is complete, without saving first. You only need to save once after all desired alterations are complete.
To use the software's audio recorder feature, click "Edit Audio" from the main interface or select the "Audio Editor" option from the main window's File menu. From the resulting window, you can select the source from which you want to record ((this is the Record Volume option on the right side of the window; be sure the "Select" checkbox is checked for the desired source once chosen), control the recording volume, and click the Record button when you're ready to begin. When recording is complete, press the Stop button, and then Save to store your recording to disk. Blaze Media Pro's audio recorder feature is very reliable and easy to use. Advanced options are available for those who want to take advantage of them, though they are completely optional, making Blaze Media Pro the perfect audio recorder software for users of any experience level. Click here for more information on Blaze Media Pro or download your copy now.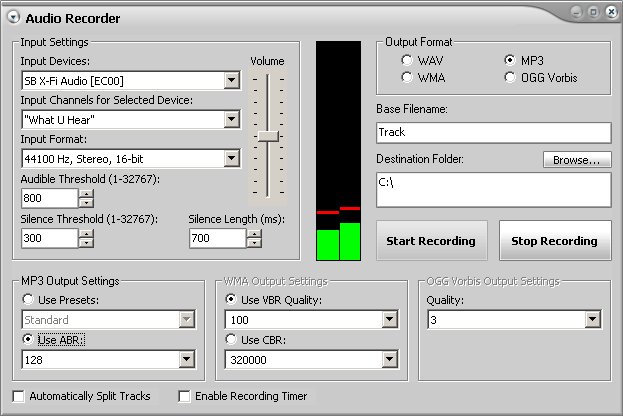 Audio Recorder Software Related Topics: MP3 Audio Recorder, WMA Audio Recorder, WAV Audio Recorder, OGG Audio Recorder, Music - Audio Recorder, Sound - Audio Recorder